'Renegade' Financial Planner Grows Thriving Practice Where 90% of Business Comes From Referrals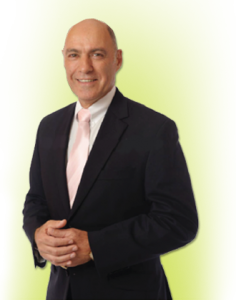 Over a period spanning more than 2 decades, Nobby Kleinman turned himself into a successful financial planner largely on the back of his unconventional approach to sales and marketing. He managed more than $25 million in client funds and facilitated the implementation of millions of dollars of insurance for many nationally recognized organizations.
The Telephone Ain't Going To Cut It
What Nobby realised soon after becoming a financial planner was that once he had attained a sizable number of good clients, all of his time went into managing them and that there was no way that he could stay in touch with all of his clients regularly.
If he never stayed in touch with those clients, they would eventually leave him – wasting all the hard work he had done getting them in the first place.
Nobby quickly recognised that he needed to stay 'in-touch' with his clients regularly without sitting on the telephone 60 to 80 hours a week (and not really working). Nobby believed regular phone calls from financial planners are about as welcome as a telemarketer calling during dinner. Not the best way to stay in touch.
He also realised that the 'hit and run' financial planner model of selling one type of product was out. He needed to be customer focused.
The problem with his lower value clients was they didn't spend enough money with him to warrant regular personal service – so how could he maintain contact with them often enough to be there when it was time for them to spend more?
He needed to think outside the financial planning industry sales and marketing box in order to be successful.
A Fast Simple Way To Create A Cadre of Raving Fans – And it's pretty cheap compared to the alternatives…
In light of this problem, Nobby banded together a handful of renegade thinkers who realised that marketing – specifically marketing designed to build a lifelong relationship between financial planners and their clients was needed. They devised a simple plan.
They were going to provide high quality services with face-to-face client meetings, and in between were engaging in leveraged relationship building activities. Nobby created a newsletter for the other Financial Planners to use.
Separate to the rest of the group Nobby also used to send review and anniversary letters, regular greeting cards for major events and gifts such as sending out fresh hot cross buns to clients at Easter.
The planners and advisers realised that they needed to stay in touch on a regular basis with their customers and the easiest way to do that was by mailing them all a regular printed newsletter. Nobby reasoned that if a 'D' level client was worth $500 in income a year then it was reasonable to invest $60 or so in keeping that $500 a year for the rest of his life.
$60 is far cheaper than the cost to go and find a new client to pay him the same $500 a year… Secondly some of those 'C and D' level clients eventually became A level clients when they were ready and comfortable to make the change.
90% Of His New Business Comes From Referral and Life Long Customer Loyalty
Nobby's printed newsletters and the rest of his customer retention program yielded some truly spectacular results.
Once it was up and running 90% of his new business came by way of referral – when you are top of mind with your customers and they love your service they are going to tell friends, family and co-workers about all the help you provide them.
Clients who were ready to buy additional products and services raised their hand to meet with Nobby. And he was able to easily provide them with what they needed. This greatly increased the value of his clients compared to the 'hit and run' financial planners who sell one product and then ignore the customers completely while they go and look for another 'mark.' Over their lifetime customers regularly increased the amount of money they spent with Nobby.
After a lifetime of building iron clad relationships with his customers, Nobby was able to sell his register in 2006 for more than the 'going rate' in the industry. And he was able to cut the transition time down to three months rather than the customary 12 months.
The amazing thing about the strength of his relationship is, that to this day, since retiring in 2006 Nobby still has clients calling him to ask his advice rather than the buyer of his register. Nobby believes part of the reason for the post sale contact is his development of his money management programs which you can see more of at www.moneyrules.com.au
For a fraction of the cost of face-to-face and telephone meetings Nobby was able to build a stable business that allowed him to devote his time regularly to his highest value clients and was there for them when they were ready to buy. He didn't need to waste his time chasing new clients, cold calling or anything else – he was able to grow his business almost entirely on referrals.
Could You Do The Same?
Find out if you can achieve similar results to Nobby Kleinman in your business with a 60 minute no obligation newsletter suitability audit – Get Started Today