How The Video Marketing Guru Turned A $2,100 Investment Into $348,000 Over 14 years…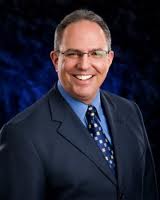 After successfully working in video production for large corporates such as Good Year, Harley Davidson and Eveready Battery, Ron Sheetz became fed up with the bureaucracy, scope changes to projects and finally everything taking way longer than it had to. He was seduced by the lure of working hands on with independent entrepreneurs who valued speed and results.
As Ron transitioned to this new market it became obvious to him that he needed to achieve three things. He needed to "be somebody, be somewhere and do something." Ron realised that his somebody was The Video Marketing Guru, his somewhere was in front of his past present and potential clients and doing something meant at least one contact per month. He chose to do a newsletter – so he has a reason to show up, month in, month out to all of his clients.
First Comes an eZine Then Comes The Physical Newsletter.
Like many business owners trying to minimise costs Ron first tried to use an email newsletter in order to stay front of mind with his clients. However, he wasn't entirely happy with the results. It kept his business going. And because of gentle prodding to switch to print from his mentor Dan Cricks, Ron 'finally' made the transition in 2010. This was when his business really took off.
The transition to a print newsletter saw a major shift in content. Ron focused on what was happening in his life outside of business. He showcased the work he was doing with his clients rather than just presenting content rich 'how to' about video marketing.
Ron accepted a maxim from his first boss (who had taught him how to sell face-to-face) "Your clients need to buy you before they buy what you sell."
This advice has become strongly reinforced with Ron. After interviewing hundreds of dental patients as part of his work for clients Ron realised that the most likely reason a patient will select their dentist is on 'whether or not they like the dentist.'
When You Provide Professional Services Retention Is King
The simple act of 'showing up' month in, month out has yielded big rewards for Ron over the years. Recently he had a client contact him a year after he last worked with them. The client presented a potential project to Ron and since it was a good idea – Ron undertook the project with them.
It turned out that Ron's client was pitched an idea by a local competitor. After the pitch the client took the idea to Ron and did the project with him.
The client later confided in Ron that they liked the idea but "weren't entirely comfortable working with the competitor." After the meeting with the competitor Ron's client was in their office and noticed the most recent edition of Ron's print newsletter sitting on their desk. So they called Ron and the rest is history.
14 Years and $2,100 Invested, Turns Into $348,000
One client who been the recipient of his newsletter for 14 years has spent $348,000 on Ron's services in that time. Half a dozen key decision makers receive no other marketing from Ron, just the newsletter month in, month out. The client loves Ron's work and because they each receive a newsletter every month, they feel they have no reason to look around.
At most, Ron believes he has spent $2,100 sending newsletters to key people in that organisation.
Creating a Culture of Referrals
In the world of high value, high price professional services, there is a trick to continually earning referrals. The person making the referral can easily tarnish their relationship with the person they refer. This happens when the supplier they are being referred to (in this case Ron) is unable to meet the new client's expectations.
Although Ron is very competent it is still a risk in the minds of his customers every time they think about referring. To overcome this, Ron has consistently created a culture that "it is okay to refer." He does this by showing how his little web of referrals is growing and by thanking people who do refer and acknowledging who is referred to him.
The Launch Pad for Ron's Turnkey Services…
Ron is always productising his services into turnkey solutions for his clients. He is then able to promote them and get potential clients receiving his newsletter to raise their hand and express interest in them by featuring a client using the solution already.
Ron believes this is much more efficient than 'cold prospecting' his own list and that way he gets his customers to come to him.
This way he is able to get clients who have only used him for one type of project to engage him in other types of projects he commonly does for his other clients.
The Switch Pays Off Big Time
Despite the higher cost than email, Ron is knows switching to a printed and mailed newsletter has paid off big time. He is able to maintain clients for years at a time, he is able for a very modest investment relative to the return promote additional products and services to his existing clients and in a business where only a relatively small number of referrals makes a big difference to his revenues.
Could You Do The Same?
Find out if you can achieve similar results to Nobby Kleinman in your business with a 60 minute no obligation newsletter suitability audit – Get Started Today